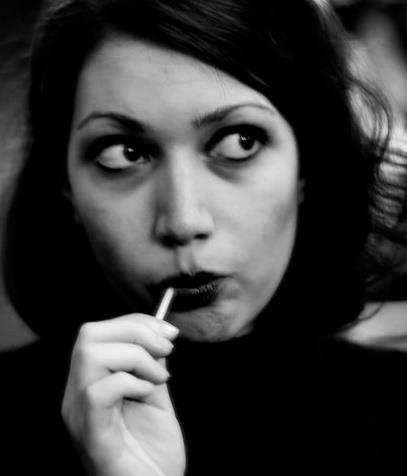 SARAH CLARK | EIC, Poetry, Features & Reviews Editor, Anomaly | They/Them & She/Her

Sarah Clark is a disabled two-spirit Native editor, writer, and cultural consultant. They are a VIDA Board member, and Executive Editor with the VIDA Review, Co-Editor of the Bettering American Poetry series, and Managing Editor and Features & Reviews Editor at Anomaly. She curated Anomaly's GLITTERBRAIN folio and a folio on Indigenous & Decolonial Futures & Futurisms, and edited Drunken Boat's folios on Sound Art, "Desire & Interaction," and a collection of global indigenous art and literature, "First Peoples, Plural." They were co-editor of Apogee Journal's #NoDAPL #Still Here folio, and co-edited Apogee Journal's series "WE OUTLAST EMPIRE," of work against imperialism, and "Place[meant]", on place and meaning. Sarah freelances, and has worked with a number of literary and arts publications and organizations, including The Atlas Review, Apogee Journal, contemptorary.org, Sundress Press, Best of the Net, The Paris Review, and Blackbird. In their spare time, Sarah has strong opinions and is very queer. She cannot pass a Turing test. @petitobjetb.

ERICA MENA | Editor & Executive Director, Anomalous Press | They/Them/Theirs
Erica Mena is a Puerto Rican poet, translator, and book artist. Their book Featherbone (Ricochet Editions, 2015) won a 2016 Hoffer First Horizons Award. Their translation of the classic Argentine sci-fi graphic novel The Eternaut (Fantagraphics, 2015) won a 2016 Eisner Award. They holds an MFA in Poetry from Brown University, an MFA in Literary Translation from the University of Iowa, and an M.Phil in Culture and Criticism from the University of Cambridge. They are a visiting lecturer in poetry and book arts at Brown University. Follow them on Instagram, Tumblr, or at acyborgkitty.com.
GENEVIEVE PFEIFFER | Assistant Director | She/Her/Hers
Genevieve Pfeiffer is a poet, editor, and educator with a nonfiction habit. She currently serves as a member of the Creative Director for a start-up non-profit, FitFund, and has facilitated workshops with both young children and incarcerated women. Her work has appeared in a few places, including BlazeVox, Stone Canoe, Crack the Spine, and So to Speak: a feminist journal for language and art. She received her MFA from Sarah Lawrence College. You may find her often in trees, or online at BlackWidowProse.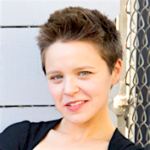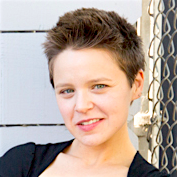 ANNA ROSENWONG | Translation Editor | She/Her/Hers
Anna Rosenwong is a translator, editor, and educator. A winner of the Best Translated Book Award and fellowships from the NEA, BILTC, and ATLA, her publications include Roció Cerón's Diorama and José Eugenio Sánchez's here the sun's for real, as well as three translated chapbooks and an original collection of poetry, By Way of Explanation. Her literary and scholarly work has been featured in such venues as World Literature Today, The Kenyon Review, Translation Studies, The St. Petersburg Review, and Gulf Coast. Read some at annarosenwong.com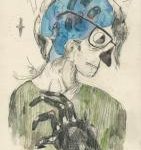 NICK POTTER | Comics Editor | He/Him/His
Nick Francis Potter is the author of New Animals (Subito, 2016), a hybrid collection of prose and comics. His web comic, "Some Horns," is currently in serialization on Hobart. His work can be found in Black Warrior Review, Ninth Letter, Sleepingfish, Pank Magazine, and Caketrain, among others. He currently lives in Missouri with his wife and two boys. Follow him on Tumblr.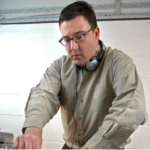 DAVID HESKA WANBLI WEIDEN | Fiction Editor | He/Him/His
David Heska Wanbli Weiden is an enrolled member of the Sicangu Lakota nation and is Associate Professor of Native American Studies and Political Science at Metropolitan State University of Denver. He received his MFA in Creative Writing from the Institute of American Indian Arts and his Ph.D. from the University of Texas at Austin. He's an alumnus of VONA and Tin House, is a 2018 MacDowell Colony Fellow, and received the PEN America Writing for Justice Fellowship. He's published or has work forthcoming in Shenandoah, Yellow Medicine Review, Transmotion, Criminal Class Review, Tribal College Journal, and other magazines. His children's book, Spotted Tail, will be released in 2019. His novel Winter Counts, set on the Rosebud Indian Reservation, is forthcoming from Ecco/HarperCollins. He's represented by literary agent Michelle Brower of Aevitas Creative Management, and teaches writing at the Lighthouse Writers Workshop in Denver.
KATIE JEAN SHINKLE | Associate Fiction Editor | She/Her/Hers
Katie Jean Shinkle is the author of three books and four chapbooks, most recently Ruination (Spuyten Duyvil, forthcoming 2018) and There Are So Many Things That Beg You For Love (damaged goods press, 2017). Other prose, poetry, and criticisms can be found in or are forthcoming from Flaunt Magazine, Denver Quarterly, The Georgia Review, The Collagist, New South, Washington Square Review, Ninth Letter, and elsewhere. She holds a PhD in creative writing and literature from the University of Denver, an MFA in creative writing from the University of Alabama, and is an Assistant Professor of English at Central State University in Wilberforce, Ohio.
STEFANIA GOMEZ | Assistant Fiction Editor | She/Her/Hers


Stefania Gomez is a writer, radio producer, and teaching artist from Chicago's South Side. She received her BA in Literary Arts from Brown University in 2017. Her work appears or is forthcoming in bluestockings magazine, The Offing, and the Missouri Review.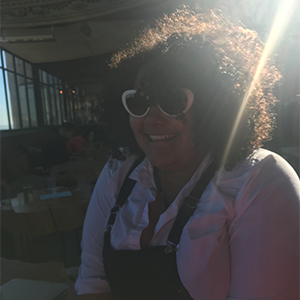 KATHERINE AGARD | Associate Fiction Editor | She/Her/Hers

Katherine is currently an MFA student at the University of California – San Diego. You can find some of her work at katherineatkatherine.com.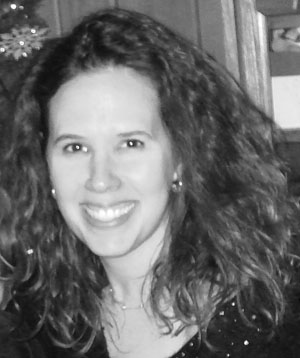 KATHRYN HENION | Associate Fiction Editor | She/Her/Hers

Kathryn Henion's fiction has appeared in Saranac Review, Natural Bridge, Green Mountains Review, The Briar Cliff Review, and Confrontation, among others. She is the recipient of Sequestrum Journal's 2018 New Writer Award for fiction. She earned a Ph.D. in English from Binghamton University, where she also served as editor of Harpur Palate. She lives and works in Ithaca, NY, where she serves as artistic director for the Spring Writes Literary Festival. kathrynhenion.com/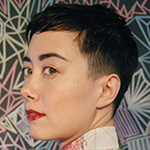 ADDIE TSAI | Assistant Fiction Editor | She/They/We

Addie Tsai teaches courses in literature, creative writing, and humanities at Houston Community College. She collaborated with Dominic Walsh Dance Theater on Victor Frankenstein and Camille Claudel, among others. Addie received her MFA from Warren Wilson College, and she has a PhD in Dance from Texas Woman's University. Her writing has been published in Banango Street, The Offing, The Collagist, The Feminist Wire, and elsewhere. She is the Nonfiction Editor at The Grief Diaries, and Senior Associate Editor in Poetry at The Flexible Persona.Her queer Asian young adult novel, Dear Twin, is forthcoming from Metonymy Press November 2019.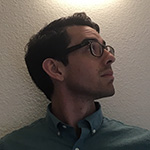 SEBASTIEN CERVANTES | Assistant Fiction Editor | He/Him/His

Sebastien Cervantes is a recent graduate of Mills College, where he earned his M.F.A in Creative Writing with an emphasis in fiction. He currently lives in Southern California, where he is at work on a collection of short stories.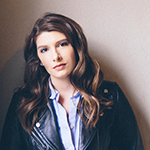 VICTORIA C. FLANAGAN | Nonfiction Editor | They/Them/Theirs or She/Her/Hers

Victoria C. Flanagan holds a dual-genre MFA in poetry and creative nonfiction from Virginia Commonwealth University, where they were a Claudia Emerson Scholar and served as managing editor for Blackbird . A finalist for the 2019 Nonfiction Award at The Pinch, their writing has also been awarded the Catherine and Joan Byrne Poetry Prize from the Academy of American Poets, the 2018 Emerging Poets Prize from Palette Poetry, and a Sewanee Writers' Conference scholarship, among other honors. Flanagan's work has appeared or is forthcoming in New South, Crab Creek Review, Palette Poetry, Blackbird, Beloit Poetry Journal, and RHINO. A Carolina transplant to the Pacific Northwest, they teach writing in central Washington.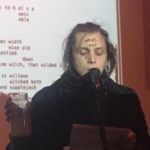 ZEBULON WIMSATT | Folio Editor | They/Them/Theirs
Zebulon Wimsatt lives in New Hampshire, and studied digital language arts at Brown University. They read with and as uncle vinegar, and their work can be found at a-n-skilligkton.net.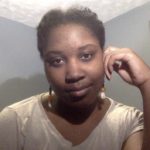 EBONY E. CHINN | Poetry Assistant Editor | She/Her/Hers
Ebony E. Chinn was born and raised in New Jersey. She is a McNair Scholar, a Callaloo Fellow, and a Poets & Writers Amy Award recipient. She is a MFA student at the University of Alabama, Tuscaloosa. Her work has appeared or is forthcoming in H_NGM_N, Callaloo, Narrative, and Frontier Poetry.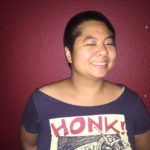 CHING IN-CHEN | Poetry Assistant Editor | They/Them/Theirs
Ching-In Chen is the author of The Heart's Traffic (Arktoi Books) and recombinant (Kelsey Street Press) and co-editor of The Revolution Starts at Home: Confronting Intimate Violence Within Activist Communities. A Kundiman, Lambda, Watering Hole and Callaloo Fellow, they are part of the Macondo and Voices of Our Nations Arts Foundation writing communities. They have also been awarded fellowships from Can Serrat, Millay Colony for the Arts, the Norman Mailer Center and Imagining America. Their work has appeared in The Best American Experimental Writing, The &NOW Awards 3: The Best Innovative Writing, and Troubling the Line: Trans and Genderqueer Poetry and Poetics. They are a senior editor of The Conversant and serve on the Executive Board of Thinking Its Presence: Race, Advocacy, Solidarity in the Arts. chinginchen.com.
nicole v. basta | Assistant Poetry Editor | She/Her/Hers
nicole v basta's chapbook 'V' was chosen by Rigoberto González as the winner of The New School's Annual Contest. She is the co-founder of the Brooklyn-based art community + performance night Say Yes Electric Collective that ran from 2015-2018. Her poems have found homes in Ninth Letter, Pinwheel, Nat. Brut, New South, Painted Bride Quarterly, Bone Bouquet, and elsewhere. Find her hologram at nicolevbasta.com.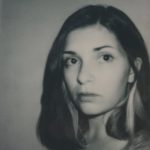 BRIGHDE MOFFAT | Assistant Poetry Editor | They/Them/Theirs
Brighde Moffat serves as the editor-in-chief of Hematopoiesis Press and is an assistant editor with VIDA Review. Their work has appeared in The Rumpus, Nat. Brut, Stirring, and Autostraddle. They live with their partner and adventure cat in the Blue Ridge Mountains of North Carolina.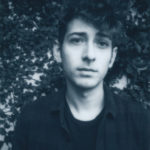 JASON RODRIGUEZ | Assistant Poetry Editor | He/Him/His
Jason N. Rodriguez is the author of Bardo Mascots, a mixed-media chapbook discussing the liminal status of the millennial generation. His multi-media work has been showcased at the Los Angeles Municipal Art Gallery, and his writing has appeared in Vector Press and is forthcoming in Potluck Magazine. You can view his work at jason-rodriguez.com.


SAVANNAH BROOKS | Nonfiction Reader | She/Her/Hers
Savannah Brooks works as an associate literary agent for the Jennifer De Chiara Literary Agency, a teaching artist at the Loft Literary Center, and an editor for Red Bird Chapbooks. She holds an MFA in creative writing from Hamline University, and her own creative work has been featured in Barely South Review, Hobart, Lime Hawk, and Every Writer's Resource, among others. When not immersed in the world of worlds, she can be found at her boxing gym, on her motorcycle, or lounging at one of Minnesota's 10,000 lakes.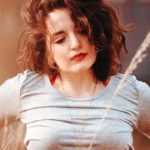 CELINA NADER | Nonfiction Reader | She/Her/Hers
Celina Nader is a Syrian-American writer, editor, chef, and entrepreneur. She reads cookbooks like novels, runs a small food business in Columbus, OH (Scrappy Cat Co.) and is currently working on a collection of creative nonfiction stories regarding the Syrian people and their lives during war. You can read her words on food, culture, and sexuality at digintome.wixsite.com/insatiable.
JESSICA LIND PETERSON | Nonfiction Reader | She/Her/Hers
Jessica Lind Peterson is a playwright and theater artist in Minnesota. Her essays have appeared in or are forthcoming in: Seneca Review, Alaska Quarterly Review, River Teeth, Passages North, and the anthology River Teeth at 20, University of New Mexico Press.
CAMI STENQUIST | Nonfiction Reader | She/Her/Hers
Cami Stenquist recently graduated from Hamline University and holds her MFA in Creative Writing. She has been published by PBS, as part of the Minnesota Remembers Vietnam Initiative. Her piece, "Dad's List" was chosen as one of the top twelve pieces written by children of Vietnam Vets. She has been a mentor with the Minnesota Prison Writing Workshop for two years for CNF. She has also sat on the editorial boards in CNF and Fiction for the Water~Stone Review. She is currently working on a collection of personal essays surrounding her years in medicine providing hospice care for dying family members and friends.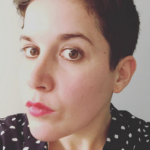 ALLISON GRIMALDI-DONAHUE | Translation Associate Editor | She/Her/Hers
Allison Grimaldi-Donahue is an Italian-American writer, translator and editor living in Bologna. Her work has appeared in The American Reader, The New Inquiry, Lunch Ticket, theEEEL, and Metatron. She has been an NEA Fellow at the Vermont Studio Center and a Katherine Bakeless Nelson Fellow at the Bread Loaf Translators' Conference. She is Fiction Editor at Queen Mob's Teahouse and is pursuing her PhD at The European Graduate School. Follow her on twitter or on her blog.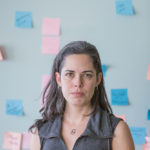 MARÍA JOSÉ GIMÉNEZ | Translation Assistant Editor | She/Her/Hers
María José Giménez is a poet, translator, and editor who has received fellowships from the NEA, BILTC, and the Katherine Bakeless Nason Endowment. A studio resident at MASS MoCA in Spring 2018 and assistant translation editor of Anomaly, María José is the translator of Tilting at Mountains (Edurne Pasaban), Red, Yellow, Green (Alejandro Saravia), and As Though The Wound Had Heard (Mara Pastor).
KIRA JOSEFSSON | Translation Assistant Editor | She/Her/Hers
Kira Josefsson is a writer, editor, and literary translator working between English and Swedish. She was awarded a PEN/Heim Translation Fund Grant for her work on Pooneh Rohi's Araben (The Arab). Other work has appeared in places like Granta, Words Without Borders, Triple Canopy, Kritiker, and Arbetaren. In addition to her work for Anomaly, she serves on the editorial board för Glänta, a Swedish independent journal of arts and philosophy.


LOUISE AKERS | Books Editor | She/Her/Hers
Louise Akers is Anomalous Press's Books Editor.






CASSANDRA CERVI | Assistant Books Editor | She/Her/Hers
Cassandra Cervis is Anomalous Press's Assistant Books Editor.



NOAH FIELDS | Social Media Editor; Blog Assistant Editor | They/Them/Their
Noah Fields is a genderqueer, hard-of-hearing poet and performance artist. Their writing has appeared in Ghost City Press, Chelsea Station, Anomaly/Drunken Boat, Bluestockings, and elsewhere. They live in Chicago.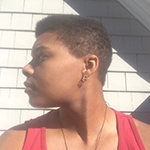 k. lynn johnson | Production Editor | They/Them/Their

k.lynn johnson is from the bay area. they live in brooklyn and work as a software engineer. their poems can be found in Columbia Journal, Flock, The Fourth River and others.